DOULA SERVICES

BIRTH IS SO AMAZING! BIRTH IS SO NATURAL! GOD CREATED OUR BODIES TO BIRTH OUR BABIES IN A MAGNIFICENT WAY; NATURALLY!!

JOYFULLY CONSIDER ALL OF YOUR OPTIONS WITH REGARDS TO THIS AMAZING LIFE CHANGING EXPERIENCE; INCLUDING THE WONDERFUL WAYS A BIRTH DOULA (LITERALLY "SERVANT") CAN ASSIST YOU IN DEVELOPING A SUCCESSFUL BIRTH PLAN AND FOLLOWING IT!

MY HEART FOR COUPLES IS FOR YOUR HUSBAND TO BE EQUIPPED AS YOUR BIRTH DOULA! IT IS A WONDERFUL BONDING EXPERIENCE THAT CAN NOT BE REPLICATED ANY OTHER WAY!! IT STARTS WITH EDUCATION AND A WELL DEVELOPED BIRTH PLAN! MY FEE FOR THIS IS $75- IF YOU CAN AFFORD IT! BUT I LOVE TO HELP WOMEN EITHER WAY! Plans for both home and hospital births customized through counsel

I WOULD CONSIDER IT A JOY AND A PRIVILEGE TO HELP YOU IN ANY WAY YOU NEED OR WANT, INCLUDING THE USE OF NATURAL LOOSE LEAF HERBS. WE HAVE VARIOUS FRESH AND DRIED HERBS AVAILABLE. MY HEART IS TO HELP COUPLES DEVELOP AND CARRY OUT A BIRTH PLAN THAT WILL DRAW THEM INTO A DEEP INTIMATE BOND WITH ONE ANOTHER.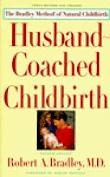 I HIGHLY RECOMMEND OFFICIAL BRADLEY CLASSES AS PART OF YOUR BONDING BIRTH JOURNEY. I ALSO HIGHLY RECOMMEND THE BOOKS, "THE HUSBAND COACHED CHILDBIRTH", AND "THE BRADLEY METHOD OF CHILDBIRTH". BOTH ARE BY ROBERT BRADLEY.